Comfort and security
ZenPro 580 was designed to be the most functional and exalting boat. Thanks to its optimized hull and its electric propulsion system, ZenPro is capable of everything in silence and comfort. ZenPro has all the characteristics of the ideal boat for marina. Certified by D222, it fills with class all the tasks of the harbour boat. Thanks to the cooperation between BMW and Torqeedo, ZenPro has a technology in the highest degree in term of industrial safety. The system is constantly controlled and allows to indicate the slightest leak of current.
The perfect tool for professionals

Indestructible
ZenPro is composed of recognized professional materials. Light, solid, sustainable and easy to maintain, marine aluminium is the indispensable choice for professional ships construction. Rubber tubes are in Hypalon to resist to impacts and UV.

Clean
Electric propulsion bring a huge user convenience. It emits no gas, any smell and produces little noise. Moreover, the simplicity of the electric system reduces considerably the maintenance: no more drains, filters and small pieces replacement.

Performant
With is 60 kW of electric power, ZenPro can tract or push boats of more than 20 tons. The optimization of its hull in its lightness and its form allows to show an autonomy of 15 hours for a harbour use. If needed, ZenPro can intervene quickly to 25 knots.
Industrial security
Result of a strong collaboration between Torqeedo and BMW, the ZenPro is equipped of a battery that respect every requirement of car industry. With is 260 control lines, battery is constantly controlled in every modes of use: the refill, the discharge and the storage. All the equipments in contact of the battery lithium were also validated by BMW, including the charger. In case of an accident and if the cells of the battery are carried away, all the gases in overpressure are evacuated by the exhaust pipe.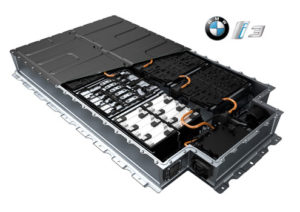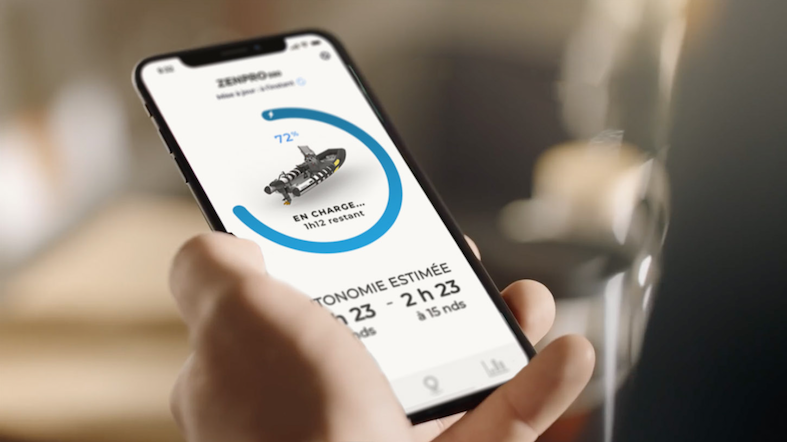 Distance Control
With the Naviwatt app, you are constantly aware of the state of your boat. From your office or your house, you can know when your ZenPro is ready to go or in how long it will be completely charge. The only need is a smartphone and some connection.
Fast Charge
Currently, the ZenPro can be charge in 10 hours on a domestic plug or pontoon plug (230V 16A). With the fast charge and a 50kW jack combo when the battery is empty, 80% can be recovered in 40 minutes.*
* Available option from 2021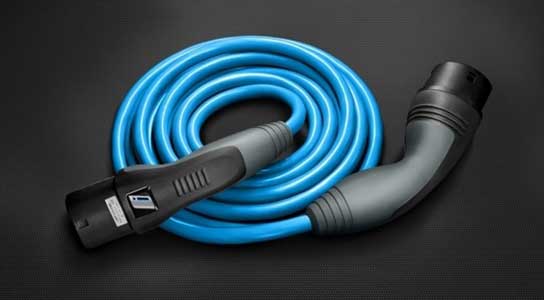 Characteristics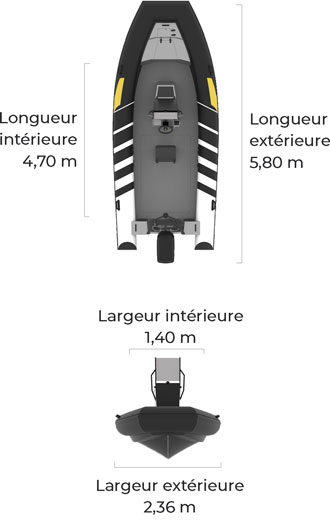 Main characteristics
Electric propulsion
Aluminium shell 5083H111
Hypalon rubber tubes 1100g (option 1600)
Capacity of the boat of 8 people
Certified by the division 236
Fully equipped weight 950 kg
Performance
Torqeedo engine of 80hp
Maximum power of 55kW
Maximum speed 28 knots
Battery I3 BMW 32 kWh
Autonomy 2h at 13 knots
Autonomy 13h at 3 knots
Power of recharge of 3 kW
10h for a full charge
Equipment
2 paddles
2 waterproof lockers
Mooring bitt
Hydraulic steering
Console + Steering wheel
Cleats
Foot pump
Compass
Navigation lights
Bilge pump
Owner's manual
Fixed VHF
Anti-skid paint
Anchor well
Mast of lifting
Be precursor
Created to participate to energy transition, ZenPro 580 offers comfort and security while it can do any professional matters.